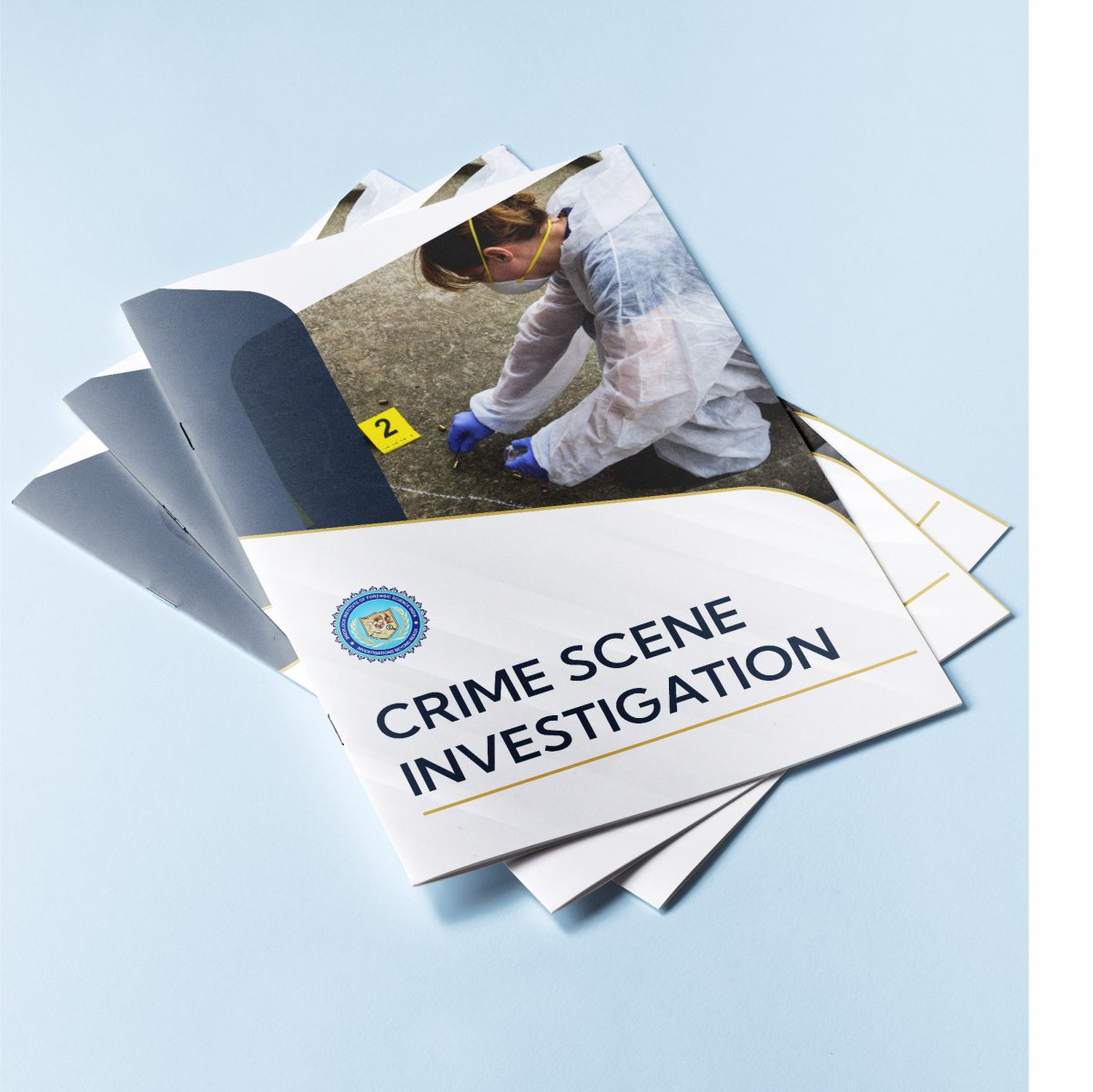 Crime scene investigation is the first part that comes into play soon after a crime is reported. And who else but the police is the one who reaches the crime scene before anyone else?
Professional crime scene investigators are not the ones who handle the crime scene in the first place. So it becomes crucial to equip our police force and private investigators with essential crime scene investigation and management skills to avoid any alteration or damage to the crime scene.
Crime scene handling involves complex tasks and needs to be properly reserved and documented.
SIFS India's professional Crime Scene Investigation training for professional investigators and police personnel involves understanding different types of crimes, modern-day crime committing methods and ways to handle them, investigation techniques, evidence identification, preservation, and transporting to the forensic lab, and risk management to train them to become experts at handling crime scene complexities without any external help.
Training Highlights:
Evidence Identification and Preservation: This training will equip you to effectively identify, document, and preserve physical evidence found at a crime scene. You will learn how to maintain evidence integrity, ensuring its admissibility in court.
Forensic Photography and Documentation: You will acquire the essential skills necessary to capture high-quality photographs and take detailed notes at crime scenes. You will learn how to comprehensively document crime scenes for legal purposes.
Crime Scene Processing Techniques: Hands-on experience processing crime scenes will help officers understand how to do fingerprint collection, bloodstain pattern analysis, and gunshot residue collection and testing, along with the know-how of various forensic tools and techniques to gather evidence.
Chain of Custody and Legal Procedures: You will gain in-depth knowledge of the chain of custody process and the role it plays in ensuring the admissibility of evidence in court. You will also learn about legal procedures related to evidence handling, including search warrants and court testimony.
Collaborative Crime Scene Management: You will get training to effectively coordinate with other law enforcement agencies, forensic experts, and first responders during complex crime scene investigations. You will understand the importance of teamwork and communication in solving crimes.
By the end of this training, you will be empowered to conduct thorough and effective crime scene investigations, contributing to the successful resolution of criminal cases and bringing justice to the table.
SIFS India has successfully completed several Batches of Lab Based Internship with 2500+ Registered International & National Students.