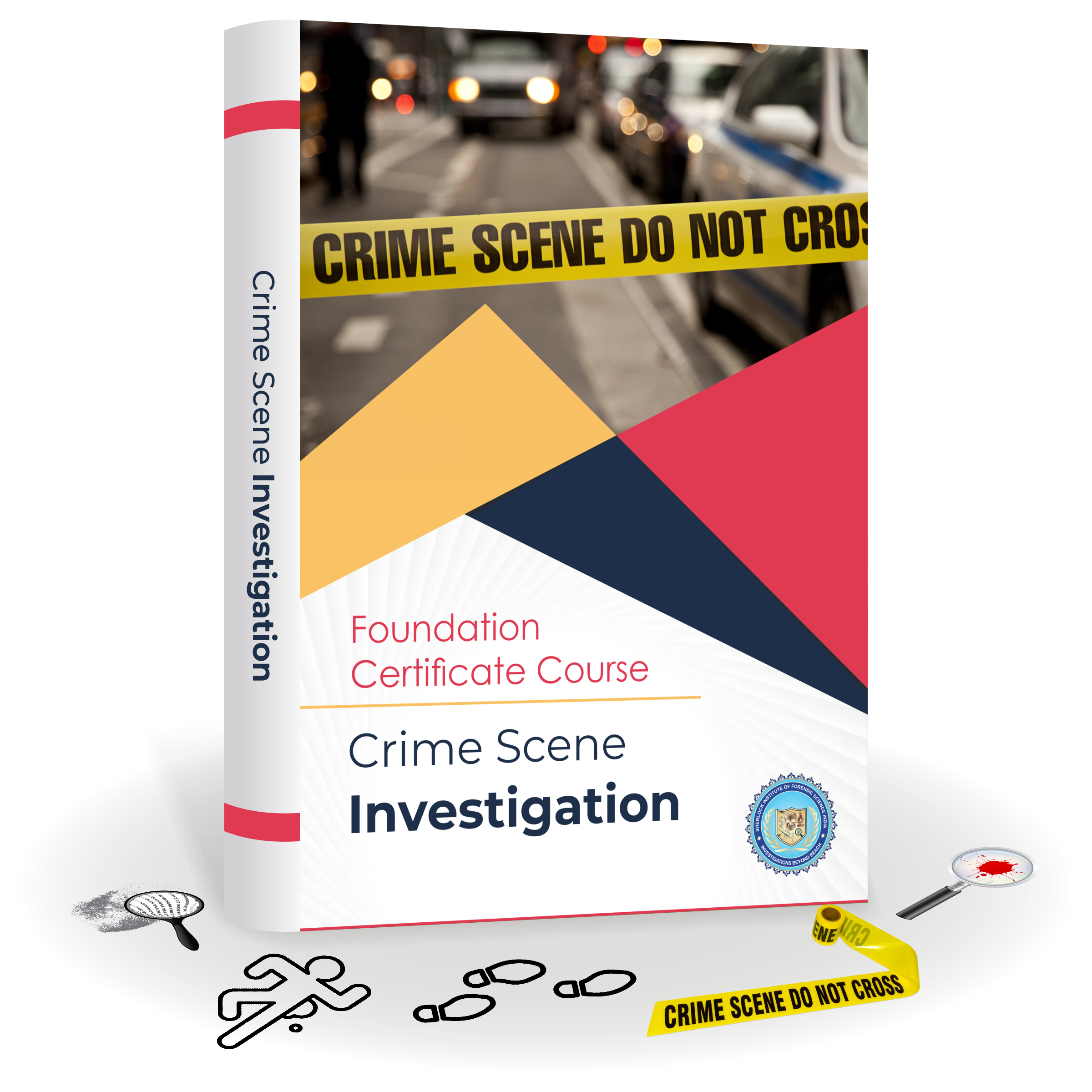 Course Start Date : 1st July 2024
Last Date to Register : 25th June 2024
Crime scene investigation involves a complete analysis of the crime scene that involves several steps beyond identifying, collecting, preserving, and analyzing evidence. The online Crime Scene Investigation Foundation Certificate Course by Sherlock Institute of Forensic Science is specifically crafted for all aspiring crime scene investigators to start their thrilling journey of discovery and truth. If you want to learn about the secrets hidden within crime scenes and want to learn the exact process to solve mysteries, then this course is for you.
The lectures for this one-month intensive online course will be delivered by eminent forensic experts with several years of practical experience. Apart from fundamentals, you will also get to know about the advanced forensic techniques used by real-life investigators for evidence collection, preservation, and analysis of crucial evidence found at the crime scene, homicide investigation, mental health assessment, custodial death investigations, hanging cases, rad accidents reconstruction, fire investigations, structural failure analysis, eye witness testimony, surveillance footage analysis, and legal considerations and challenges.
So, if you are looking forward to pursuing a career in forensic science or simply want to explore this multidisciplinary field, this course will equip you with the much needed investigative skills and knowledge. Don't miss this unique opportunity to be mentored by renowned experts and take your crime scene examination skills to the next level.
Become Proficient to Answer:
- What is the primary purpose of the first responder at a crime scene, and what are their responsibilities in terms of initial assessment, documentation, safety, and ethical considerations?
- How can the lack of proper training impact crime scene investigations, and what are the potential consequences?
- How does the investigation of an accidental crime scene differ from other types of crime scenes, and what specific challenges may arise in such cases?
- What steps are involved in suicide investigations, including scene assessment, mental health assessment, and the examination of suicide notes or messages?
- What are the critical aspects of investigating hanging cases, including scene assessment, ligature examination, and psychological and circumstantial analysis?
- What is the significance of custodial death investigations, and what are the challenges encountered during these investigations?
- What are the basic elements of road accident forensics, including accident reconstruction, vehicle examination, human behavior analysis, and other factors?
- How do eyewitness testimonies, surveillance footage, forensic analysis, and the reporting of incidents contribute to criminal investigations?
- What is forensic engineering, and how does it relate to fire investigations, structural failures, and accident reconstruction?
- What legal challenges can arise in the courtroom and role cross-examination play to advocate for a client's position?
- How does firearm analysis work, including firearm and ammunition identification, GSR and bullet trajectory analysis, and tool mark analysis?
- What are the different types of bloodstain patterns, the techniques used in their analysis, and the limitations and challenges involved?
- What are the key steps in the initial assessment and documentation of a crime scene?
Learning Outcomes:
Proficiency in Evidence Collection: You will gain skills and knowledge to properly identify, collect, document, and preserve physical evidence from crime scenes, ensuring its integrity for forensic analysis.

Crime Scene Processing: You will gain skills to effectively process crime scenes, like securing the area, creating sketches and diagrams, and establishing a chain of custody.
Understanding of Tools and Techniques: You will be well versed in various forensic techniques used to analyze physical evidence found at the crime scene.
Critical Thinking and Problem-Solving Skills: You will develop strong critical thinking skills, enabling you to view the situation from different perspectives, reconstruct crime scenes, identify potential suspects, and contribute to the investigative process.
Ethical and Legal Awareness: You will gain knowledge about the ethical and legal responsibilities associated with crime scene investigation and how to carry out investigations using legal procedures.
Course Details:

Fee

National: 1770 INR (1500 INR + 18% GST)

International: 50 USD


Duration

1 Month

Eligibility

12th Passed

Session Timing

From 6 to 7 PM IST | Monday, Wednesday, Friday
Payment Details:

International Student : PayPal: forensicdocument@gmail.com
Account Details for National Student

Bank Name - ICICI BANK
Acc. Name - SIFS INDIA PVT. LTD.
Account No. - 663505500086
Type - Current
IFSC Code - ICIC0000160
Address - ICICI Bank, H-4, Model Town -III, New Delhi - 110009