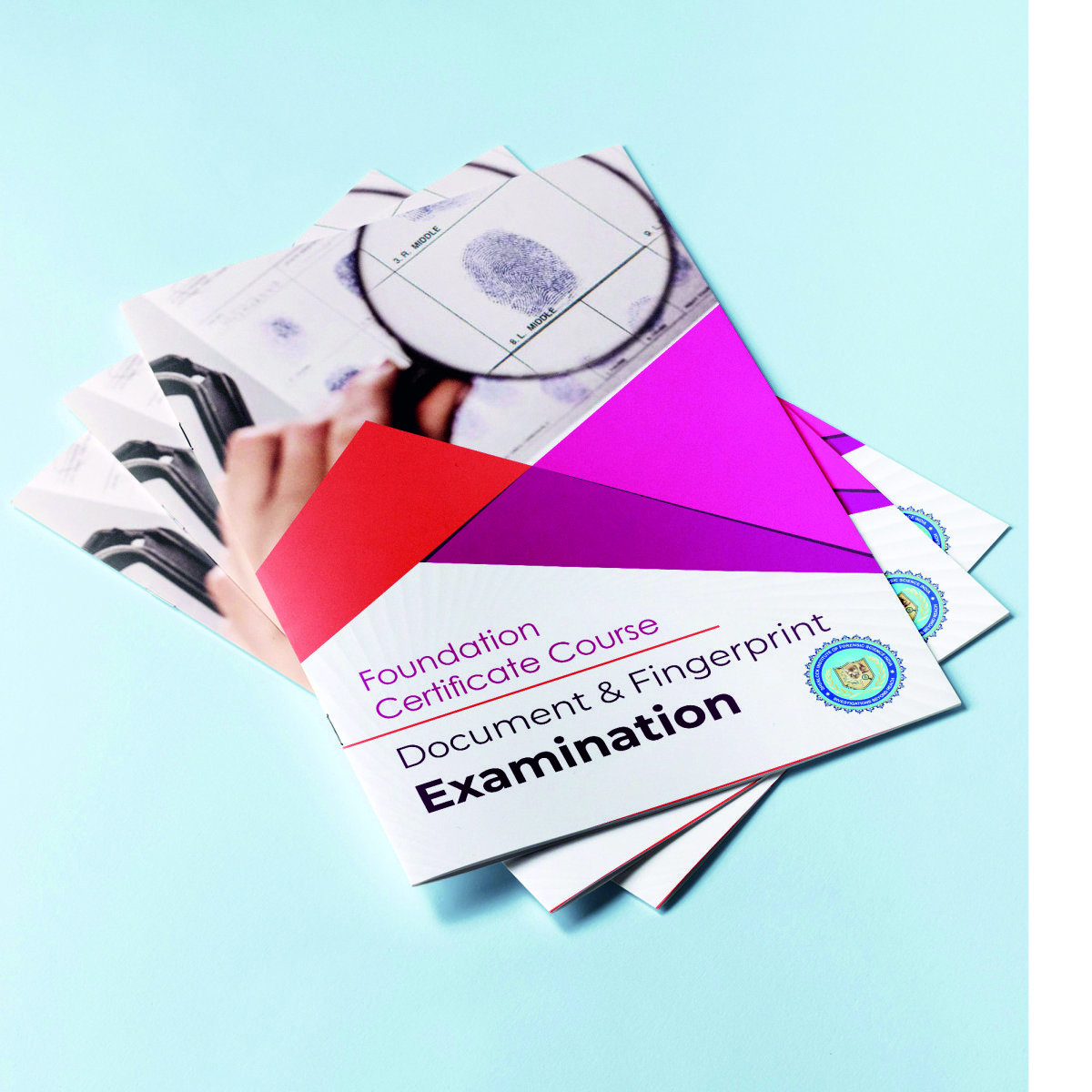 Documents and fingerprints are two of the most common pieces of evidence found at a crime scene and are considered to be the most reliable sources of information to catch suspects and detect forgeries. The online Document & Fingerprint Examination Foundation Certificate Course by Sherlock Institute of Forensic Science will equip you with integrated skills and knowledge of working both at the crime scene and in the laboratory to investigate the authenticity of the evidence.
All 12 sessions are delivered by instructors who have several years of expertise in solving cases and conducting workshops. You will learn skills to identify, collect, preserve, analyze, and identify the authenticity of documents and fingerprints found at the crime scene, along with the legal and ethical considerations.
Forensic document analysis and fingerprint identification is an evergreen field, and with rising fraud cases, the demand for skilled document and fingerprint examiners is never going to fade. So, join us today to discover the secrets hidden within documents and fingerprints and how crucial they are in solving crime mysteries.
Learning Outcomes:
Expertise in Document Examination: You will gain knowledge about how to analyze and examine different types of documents, including handwriting, signatures, and printed materials.
Fingerprint Analysis Skills: You will become proficient in fingerprint analysis techniques, including classification and identification. You will also gain insights about fingerprint evidence development techniques found at the crime scene.
Document Forgery Detection: You will be able to identify and detect document forgeries, alterations, and counterfeit materials, as well as learn how to prevent fraudulent activities.
Ethical and Legal Considerations: You will gain an understanding of the legal aspects associated with document and fingerprint examination, ensuring your work complies with established standards and is admissible in court.
Effective Expert Testimony: Your understanding of how to communicate effectively and present your findings during legal proceedings as expert witnesses will improve.
This course is conducted every year for one month. You can visit our website for more details or follow our social media account for regular updates. We also conduct special batches for institutes and colleges. Contact us for minimum student requirements and other details.
Course Duration: 1 Month (12 Sessions)
Start Date: Will be updated
Last Date to Register: Will be updated
Timings: Will be updated
Platform: Online via Zoom
Registration Link: Will be Updated
Course Fees:
India: INR 1500
International: USD 50
Participants will Receive:
Study material for each session
eCertificate