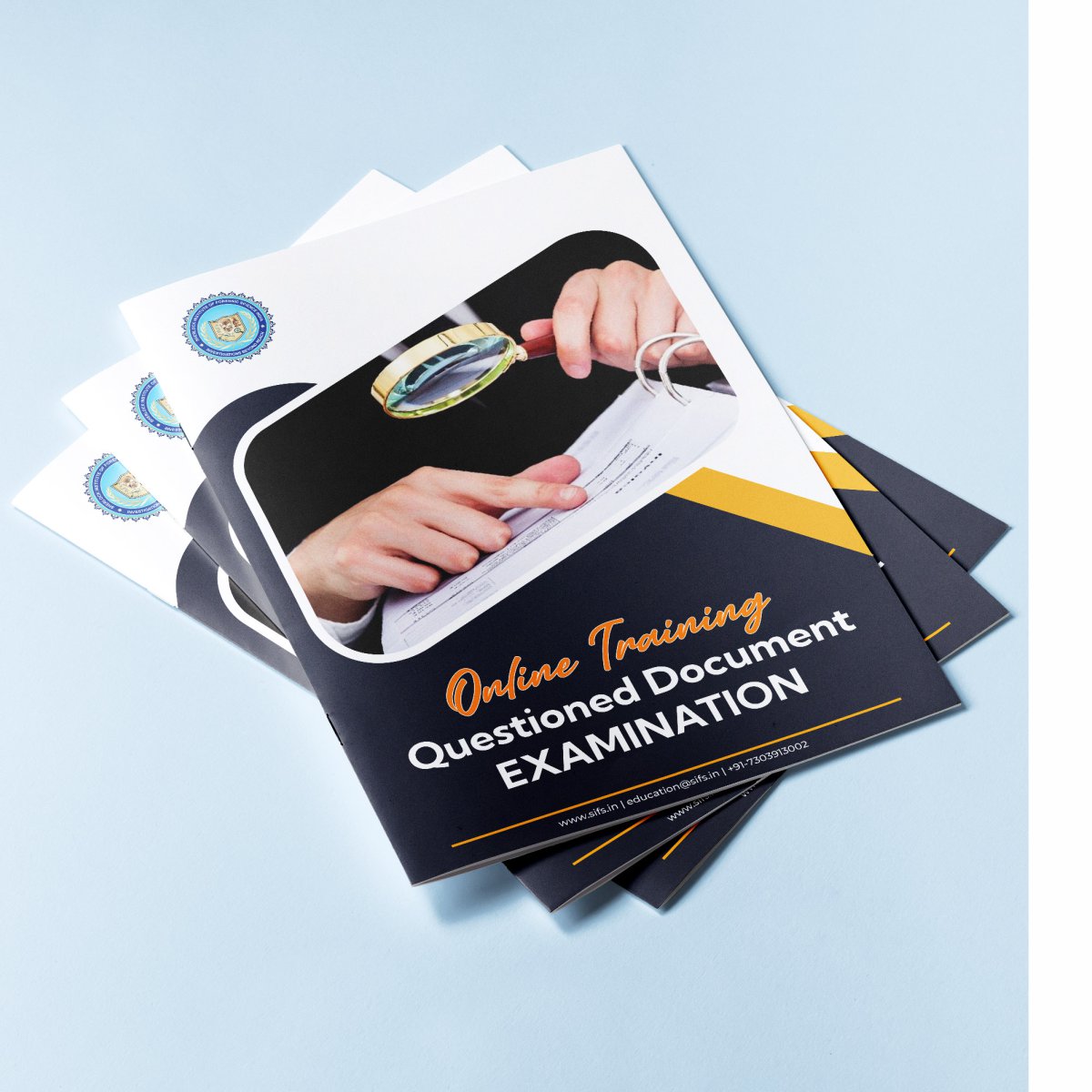 Explore the Arena of Questioned Document Examination
Do you find yourself engrossed in the mysteries of Questioned Document Examination? Welcome to a world where ink tells tales, and handwriting conceals secrets. We believe in digging deep into the subject and art of deciphering documents. At Sherlock Institute of Forensic Science, India our mission is to build a gap between theoretical learning and real world cases. Our online platform is your gateway to an immersive experience and learn about questioned document examination from basic principles to the complexity of signatures, handwriting, and documents examination. Our cautiously established training program is not just a collection of facts – it's an interactive journey with Expert guidance. Every enrolled trainee get equal opportunity to interact with Expert who've spent their time in solving real cases of document examination.
Training Highlights:
• Immerse yourself in the captivating realm of handwriting analysis and learn how to reveal the true identity of actual author.
• Is that signature genuine or forged? After learning you'll be prepared to answer such question with assurance.
• Explore the technical side of document photography.
• Get an opportunity to evaluate the documents from Laboratory to the Courtroom.
• Put your technical skills to the test! Analyze some real cases and sharpen your abilities to solve document-related mysteries.
• Learn from industry professionals who have years of experience in the field.
• Develop your ability to write reports that clearly convey relevant information about the case.
• Developing your capacity to persuade witnesses and elicit crucial information from them.
• Cultivating your skill to draw out vital information from witnesses during cross examination.
• Participate in live discussions and collaborate with budding document expert.