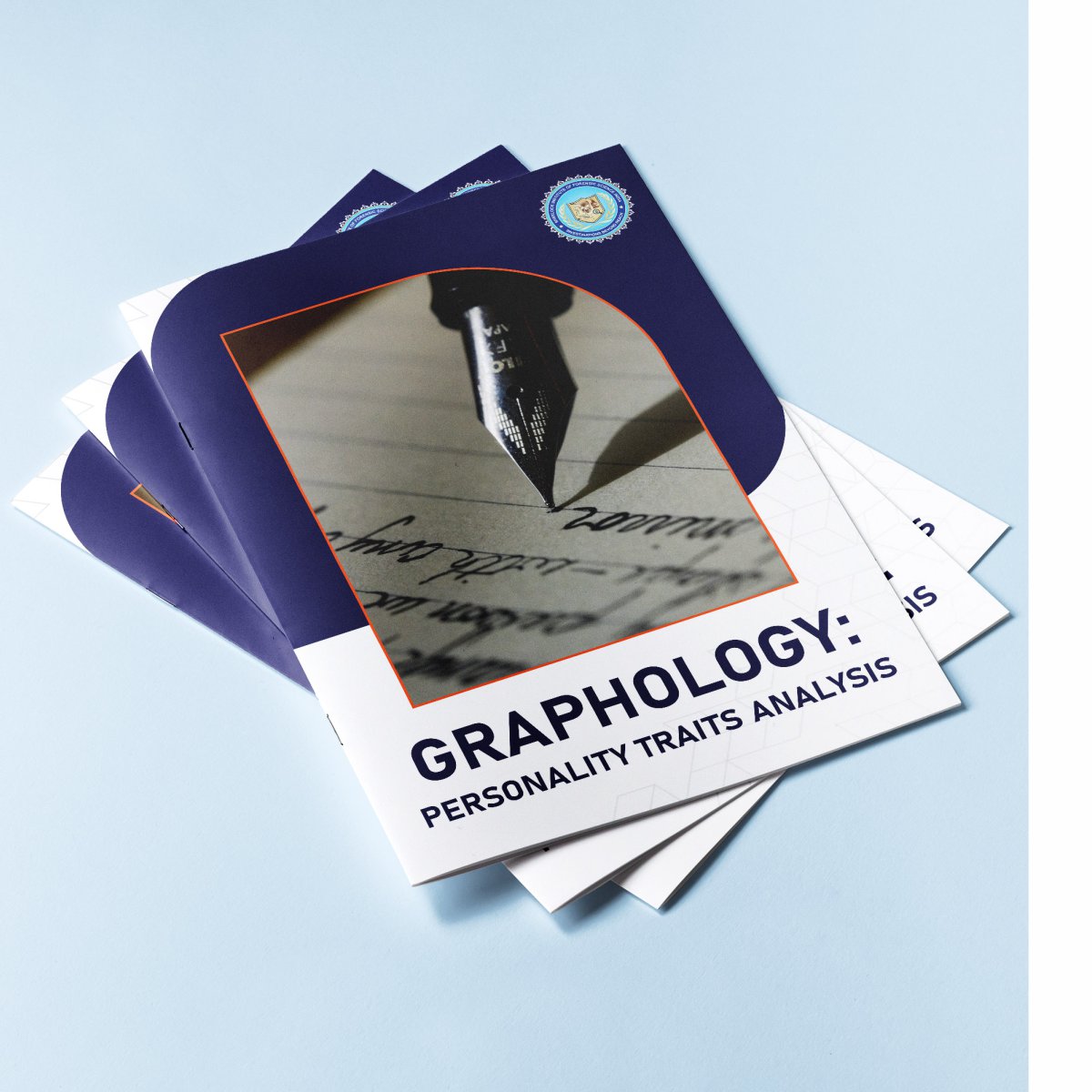 Graphology is the study of patterns you create on paper with a writing instrument. These patterns can be anything from written text to doodles. With the help of handwriting analysis, your true personality can be deciphered by studying these patterns.
However, it is mostly the written matter that is studied, irrespective of the script you choose to write in. And by studying your signature, your public image can be interpreted, i.e., how you behave with strangers.
To understand what different handwriting traits say about your personality or the people around you, this Graphology and Handwriting Analysis hands-on training is what you should look forward to.
From start to finish, several concepts are covered, like the meaning and importance of graphology, principles and approaches to be followed while analyzing handwriting samples, common traits to look for, how to take a handwriting sample, prepare a report, and the significance of graphotherapy (reprogramming your subconscious mind to bring positive changes in your personality at the conscious level).
Training Highlights:
Fundamental Graphology Skills: You will have a solid understanding of handwriting and signature analysis basics and will be able to recognize and interpret key handwriting features, such as margins, slant, size, pressure, spacing, etc.
Handwriting Personality Assessment: You will learn how to assess the personality of a person based on their writing traits and create a personality profile like their emotional state, physical well-being, career choices, and social behavior.
Fundamental Graphology Principles: You will learn about the core principles you need to follow while doing a handwriting personality assessment and interpret key handwriting features accordingly.
Graphology Application in Personal and Professional Life: You will gain practical knowledge to apply handwriting analysis techniques in areas like corporate hiring, team building, self-awareness, career selection, etc. to make informed decisions based on individuals' personalities.
Ethical and Professional Conduct: You will learn what to do and what not to do. You will gain a deeper understanding of the ethical and professional standards of graphology and handwriting analysis, especially maintaining confidentiality while providing handwriting analysis services.
By the end of this training, you will have gained valuable skills in handwriting analysis and will be able to offer personality assessments to individuals, corporations, and forensic investigators for personal and professional purposes.
SIFS India has successfully completed several Batches of Lab Based Training with 1000+ Registered International & National Students.