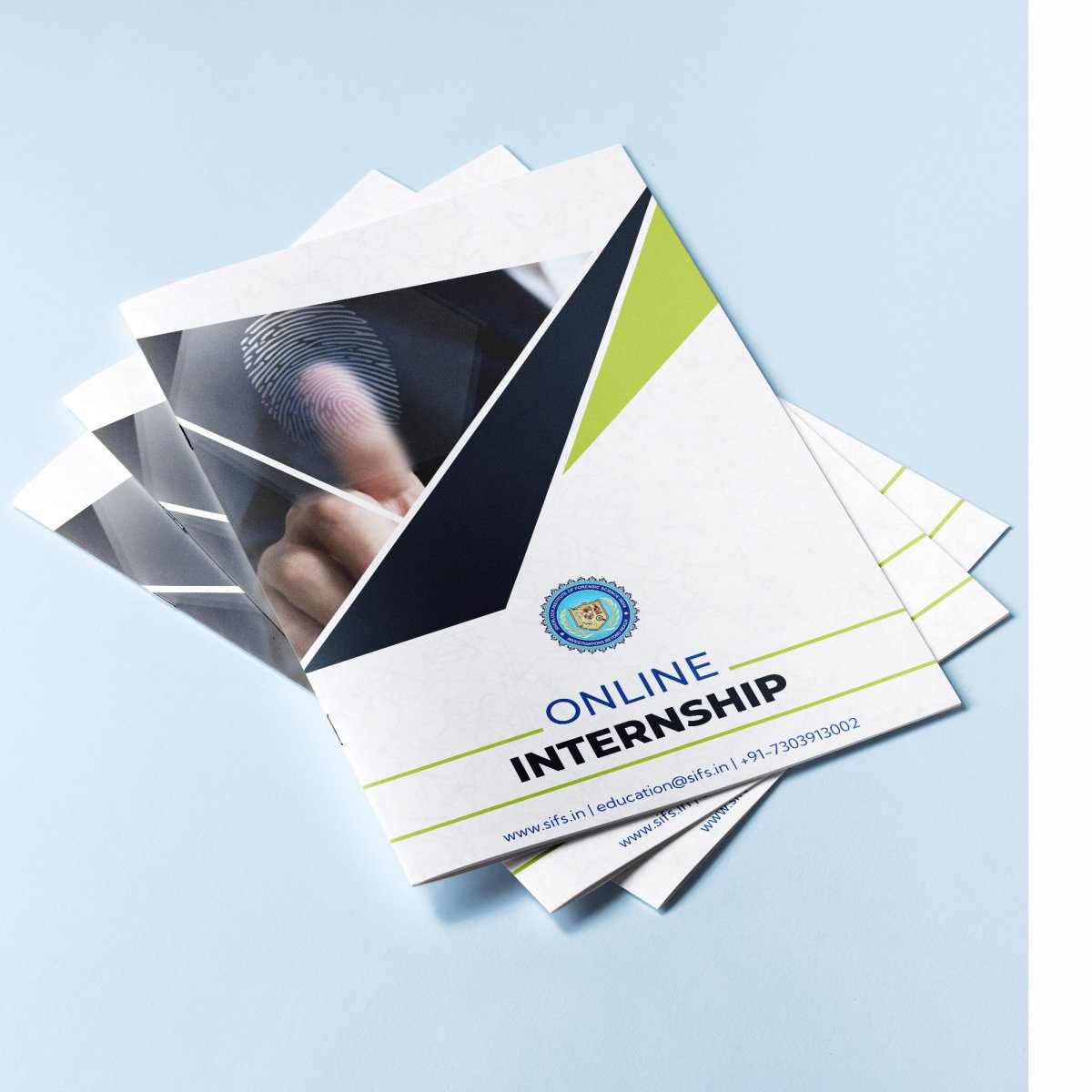 No need to shift, cost effective, build virtual relationships, and most important flexible. When all these things are in your favor that what are you waiting for? You just only need to enroll yourself in online internship program to up skill your resume.
And online internship is the best utilization of time as students can learn and add skill in their skill sets, with their other works. So, no loss of time and work only gain of skills.
Our internship program made students to research about the topic which made their vision clear.
SIFS, India provided deep knowledge with elaborative classes to the students which made them to think and research about the topic.
We understand the needs of the student on each step that's why in online internship program SIFS had covered the subjects like crime scene investigation (introduction to forensic science, principle and significance, qualification and role of forensic examiner, organizational structure of forensic science laboratories, ethics of forensic science session, introduction to crime scene investigation, purpose of crime scene investigation, types of crime scene, securing the crime scene session, (recording the scene of crime, note making, sketching of the crime scene, photography, videography), evidence (types, evidence searching methods, collection, preservation and packaging), evidence supervision-chain of custody, reconstruction of the crime scene, presentation in the court room, case discussion), questioned document (what is questioned document, handwriting (basis identification, features, individualization), forgery, writing instruments, ink, disguised handwriting, anonymous letters, printers, erasure, secret writing, rubber stamp and seals, currency), fingerprint examination (history of fingerprint, fingerprint patterns and ridge characteristics, fingerprint classification system, development of fingerprint (physical and chemical method), nanotechnology in aid of fingerprint detection, fingerprinting the deceased), cyber forensic investigation (audio and video analysis, tools and software used, face recognition), and fire cases (chemistry of fire, (investigation, evaluation and analysis) of clue materials, factors affecting fire), mock crime scenes and many other topics with day to day several activities are there in this online internship program.